It was supposed to rain all day today, they were wrong again but it was so hot and muggy it was a perfect time to stay in the basement and work on some projects.
I had one of those light bulb moments and I was off to create. I love it when that happens.
you might remember this 50 cent burlap bag from a couple of weeks ago... I wanted to be sure that I had just the right project for it...
afterall it is burlap and we all know how hot that stuff is right now in blogland... so I decided to contribute to the cause...
this shelf was from last weeks garage sale finds...
I removed the back and cut the burlap to size... I pressed it first,
used spray adhesive to glue the burlap to the back...
the hardest part was getting it straight...
the lettering was the perfect size for this piece.
after I painted, sanded and stained the shelf it was ready for the big reveal...
I replaced another shelf to hang this, I loved it so much...
all dressed and ready to be adored...
(those are all old hand made cribbage boards and a handmade bat and ball)
so easy and the whole thing cost $3.50, my kind of a bargain...
Be sure to check the next post... you get a double whammy this week.
Happy Saturday all...
Hugs, Deb
I linked up to the following;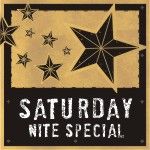 Thanks for stopping by... hope to see you soon.